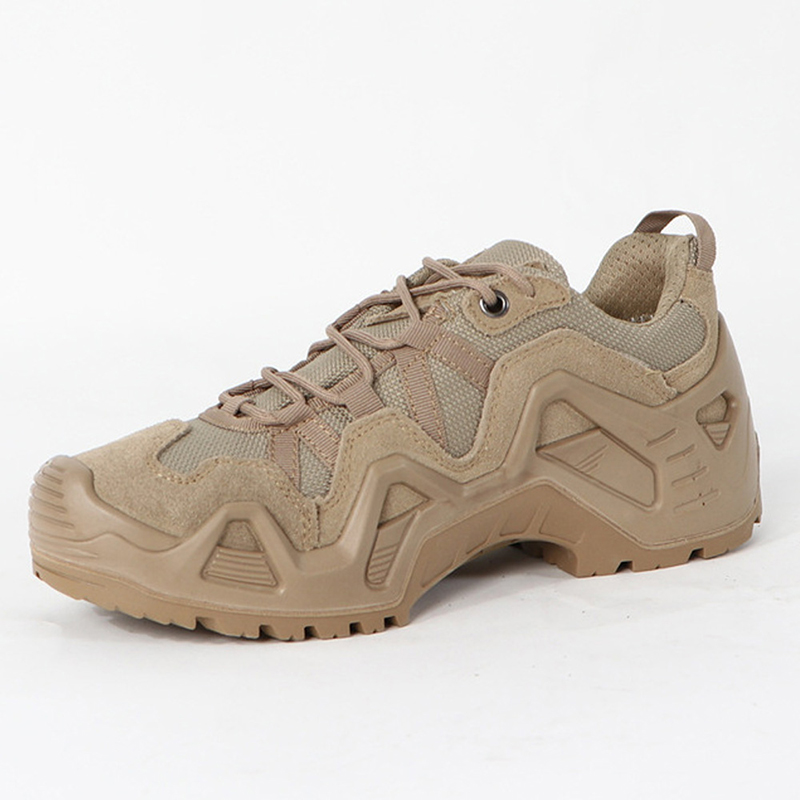 Metal buttonhole.
Heel pluscotton.
One-piece tongue.
Cowhide upper.
Anti-collision toe.
Non-slip sole.
Shock absorption heel.
Name:Outdoor hiking shoes
Outsole material:Cowhide layer leather
Color:Sand,Black,Green
Insole material:Honeycomb shock-absorbing insole
Style:High-top shoes/Low-top shoes
Suitable for:Hiking/Cycling/Rock climbing/Tourism
Airtight waterproof musture-Proof:Use GORE-TEX waterproof and breathable fabric to isolate external moisture and keep warm.
Antislip Shock-Absorbing Sole:The tooth pattern of the rubber outsole has a good grip ability, and the external skeleton provides good support for the foot.